Cool To Go is a Cape Town based Company
We specialise in the hire of refrigerated trailers.
The trailers are ready to go, on short term or long term hire.
Towable behind the majority of vehicles on SA roads.
Unique keypad for freezer or fridge application.
Suitable for functions, events, film sets, breakdowns, etc.
Quick and easy set up at site location.
More Information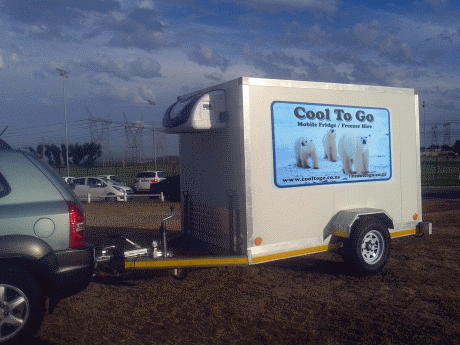 Ease of Use
The unit is 2.8 metres long x 1.6 metres wide x 1.8 metres high, with a maximum nett load limit of 900 kg.
Access is through a single door at the rear of the trailer.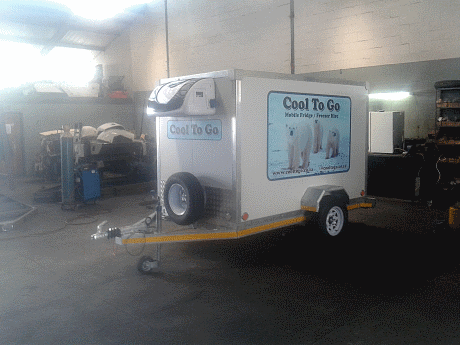 Refrigeration Unit
The unit operates from conventional single phase 220 volts supply, or alternatively from a mobile generator.
Temperature from +12 to -18 degrees but dependent on ambient temperature.